About: Advanti Racing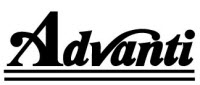 Advanti Racing Alloy Wheels, a proprietary brand of the YHI? Manufacturing Group, was established in the mid 1990?s. This brand was started with the opening of YHI?s first manufacturing plant in Taiwan in 1996 to showcase its? in-house alloy wheels design capabilities. Advanti Racing specializes in high end tuner style wheels.
Showing results 1 to 9 of 9
Showing results 1 to 9 of 9
---
---
---
Copyright 2008 - 2019 © RimsDealer.com, INC. All rights reserved. Development and SEO by HighTechWeb, INC.