Why buy from RimsDealer.com?
ABOUT US

RimsDealer, Inc. was founded in 2008 with the sole mission to provide better custom rims and tires, at affordable prices, and with superb customer service. Over the past 10 years, RimsDealer.com staff has made over 150,000 wheels sales to every part of the world. RimsDealer.com currently has main facilities in South Florida and Southern California shipping satisfied customers worldwide..
RimsDealer.com is unique website developed exclusively by Emanuel Costa from the ground up and is constantly evolving to make the customer experience as simple and easy as possible. We know how hard it is to find the perfect fitment and look for your new wheels so we are always improving our website and listening to our customers. We do have several distribution points and call center across the United States. But, in order to keep our competitive prices and low gross profit margins, we do not have showrooms or walk-in stores. In case you need to mail us please use our main facility address: 4061 NE 5th Terrace. Fort Lauderdale, FL 33334
EDUCATION + TRAINING + EXPERIENCE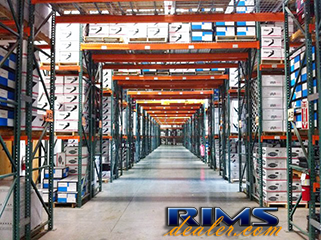 RimsDealer is one of the few automotive aftermarket retailers to be member of the Better Business Bureau ("BBB") and the Specialty Equipment Market Association ("SEMA").
Because of real world product testing, and SEMA training and education programs, it is safe to say that the RimsDealer staff is the most educated in the aftermarket industry. Further, we are constantly striving to improve on our extremely high standards.
In fact, we are so confident in our wheel and tire experts, that we guarantee that every order we ship will properly fit specific make and model year of your vehicle. We refer to this as our, 100% FITMENT GUARANTEE. If you are to any fitment problems RimsDealer will take full responsibility by exchanging your order. There will be no cost to you and RimsDealer will even cover the shipping back and forth.
When we are fully engaged, we connect with, laugh with, and uplift the lives of our customers - even if just for a few moments. Sure, it starts with the promise of a perfect customer service, but our work goes far beyond that. It's really about human connection. No matter your vehicle or fitment, we will do our best to get the lowest price and higher quality of service.
FREE OFFERINGS*
RimsDealer is also the only professional company large enough to offer you:

- FREE FedEx Shipping on all Wheel + Tire Combos*
- FREE Hunter Touchless Mounting*;
- FREE Hunter Hi-Speed Dynamic Balancing*;
- FREE Hunter Road Force Wheel Balancer (Simulates street conditions, so you wheel will have the best balance in the globe)*;
- FREE Installation Kits*;
- FREE Expert fitment advise;

*Please note a few restriction apply on free offerings. For details click here: RimsDealer Free Stuff
FAST RELIABLE SHIPPING
Fast delivery is priority number one at RimsDealer.com. Based on product availability we ship Monday through Friday from one of our warehouse two locations. FedEx Ground Delivery is included for free with the purchase of any wheel and tire combo in the Continental United States. Special FedEx Overnight and 2nd Day Air delivery services are available for an additional cost. To inquire about FedEx Air Delivery or any other shipping questions please call one of our call centers: (310) 906-0130 LOS ANGELES | (786) 763-0103 MIAMI | (347) 467-0103 NEW YORK | (832) 463-0347 HOUSTON.
Since orders are customized for your vehicle, delivery time depends on product availability and shipping destination. Once shipped an email shall be forwarded to you with with FedEx tracking information.

Every single package shipped from RimsDealer is sent via FEDEX. In the rare event that a shipment is damaged, RimsDealer will promptly work to replace your item at no additional cost to you.
---
---
---
Copyright 2008 - 2023 © RimsDealer.com, INC. All rights reserved. Development and SEO by HighTechWeb, INC.