Wheels Brands
RimsDealer.com carries over 100 brands with 1000's of custom wheels. Feel free to browse them all on our new easy to use high-tech website!
Brand/Description
Achilles
Antyre
BCT
BF GOODRICH
Continental Wheel Company is built on over 50 years experience in forging and machining state of the art aluminum parts for aerospace and commercial transportation applications. With that foundation, we are now producing one-piece, forged and spin-formed heavy-duty truck wheels.
High performance tires for great prices and durability.
Enduro


Federal Tire was founded in Taiwan in 1954. Technical cooperation with Bridgestone Corporation from 1960-1979 and with Sumitomo Rubber Industries (Dunlop Tires) from 1981-2000 has given Federal the necessary and strong technical capabilities and know-how to produce our own brand tires today ? Federal Tires. Today, Federal has established a strong network of overseas distributors with more than a hundred national/regional representatives throughout 70+ countries. Domestic channels are managed by our subsidiary, Federex Marketing Corporation, and through the years, distribution in Taiwan has grown strongly and penetrated each and every corner of the island. With state-of-the-art technology, strict quality control, and highly regulated safety standards, Federal continues to develop innovative, quality tires for the UHP, SUV, LTR, and PCR lines.

Forgiato is well know for all theirs custom luxury wheels and now offering performance tires to match high quality standards.

Fuel Off Road Tires has pride in ability to provide every off-road enthusiast with the aesthetics and function they desire in a variety of fitments. From stock to lifted, dually to trophy truck, Fuel-Offroad Tires offers the most complete line of tires on the off-road market today.
Manufactured and designed to satisfy the world's most demanding drivers of light trucks and off road vehicles.
Goodride

Providing the finest tires at a competitive price has always been Hankook?s goal. We are a market-driven technology company, providing superior products ? backed by some of the industry?s best warranties. We have confidence in our tires because of our commitment to research and development. We also devote a larger percentage of our revenue to R&D than almost any other manufacturer.
Hercules

Ranking in the worlds top nine in the industry, KUMHO Tires achievements over the past four decades serve as a testament to our devotion to our customers and our pledge to deliver products that are of superior performance, quality and safety.
Mastercraft
Matador
Medalast

MILESTAR
Nanco
High Performance Tire, a company dedicated to providing you quality, Major brand high performance tires and touring tires at the lowest cost possible, always delivered directly to your door. How can we do it? We simply buy volumes of tires at great prices and pass the savings on to YOU, the well educated consumer and our valued custome
Neptune

Over the past 50 years, Nexen Tire has accumulated technology as well as passion to manufacture and provide high quality tires for customers. Nexen Tire America Inc. distributes quality products, such as Ultra High performance passenger and light truck/SUV tires.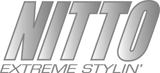 Nitto Tire builds and develops dozens of high-performance tires for all types of car and truck enthusiasts: street truck, off-road, rock crawling, mud, European car, luxury and SUV. Nitto Tire offers enthusiasts the best in high performance radial tires. Engineered to outperform all drag racing radial tires, provide impressive control, and consistency at any speed. Nitto Tires are fueled by enthusiasts. With one of the best and most informative websites around, Nitto really can get their message of racing heritage across. Nitto tire has created some of the most famous performance tires in the last 15 years. Some of these performance tires are the Nitto NT555, Nitto Invo, Nitto Neo Gen, and Nitto NT420. Not to be outdone by the Nitto Competition tires, the Nitto off-road tires are also a solid line-up. In particular the Nitto Grappler tire line with each tire specifically designed for a specific terrain. The Nitto Mud Grappler, Nitto Terra Grappler, Nitto Dura Grappler, and of course, the famous Nitto Dune Grappler with its instantly recognizable flame tread pattern. One of Nitto tires most recent tires is the Nitto Invo. The Nitto Invo is also very recognizable for its ingenious tread pattern and is sure to be one of the top tires for the next 5 years. With racing tire partnerships with racers like Kenny Tran and Ed Bergenholtz, its no wonder Nitto leads the way in racing research and development for tires.

Falken has handled Ohtsu truck tires for several years, but last fall announced it was expanding the brand into passenger and light truck tires. It already carries the AT4000 All-Terrain light truck tire. Both the Falken and Ohtsu brands are owned and manufactured by Sumitomo Rubber Industries Ltd.

The Pirelli Group has focused its attention on a select number of high margin businesses in top-of-the-range market segments. Pirelli operates in the tyre sector with Pirelli Tyre, fifth in the world in terms of revenue and leader in the high-end segments of the market, with a manufacturing structure composed of 24 plants in 12 countries around the world.
Republic
Riken
Rotella
Sumitomo
Summit
Toyo tires are the manufactures of passenger and truck tires as well as huge monster off-road tires. From the beginning of the tuner and off-road aftermarket craze, Toyo tires have always been huge. As sponsors of some of the first aftermarket car shows, Toyo tires has always supported the industry with sponsorships and some of the best tires for competition and racing. Toyo is current one of the top sponsors of drift racing tires in the United States, and continues to be on the leading edge of the market with their latest offerings. Some classic Toyo tires that have stood the test of time are the Toyo Proxes. The Toyo Proxes tires are some of the best selling performance tuner tires of all time. With the Toyo Proxes 4, Toyo Proxes FZ4, and the latest competition offering, the Toyo Proxes R1R, Toyo tires has a line-up that dominates almost all other high-performance tires on and off the track. Toyo pioneered the development of vehicle-specific tires, as well as ultra high-performance sport radial tires. Of course, advanced polymer technology played a role in these breakthroughs, but they were also made possible by Toyo?s original Dynamic Stability Optimized Contact (DSOC) theory technology that was first utilized in 1988. Toyo introduced an updated version of this technology, called DSOC II, in 1995. The latest ?T mode? technology is based on DSOC II, but is even more precise and evolutionary.
Trazano
Uniroyal
Westlake
Windforce tires are a high quality brand that are recognized in international markets. Windforce is specializes in manufacture radial tires including: passenger car tires, SUV tires, truck tires, and light truck tires.
Yokohama Tires are the manufacturers of high performance, SUV, light truck, OTR and passenger tires. Yokohama tires have been leading the way on the Japanese racing circuit for years. With aggressive and innovative performance tire tread designs, Yokohama tires is one of the top names in tuner tires and truck tires. Yokohama tires also come in a variety of performance staggered tire applications for Nissan 350Z tires, BMW tires, and Mercedes tires. Yokohama tires come factory on many cars, trucks and SUVs. Further, Yokohama tires is one of the most heavily involved tire companies in terms of sponsorships with racing right here in the USA. The top selling Yokohama tires include the Yokohama Advan, Yokohama Parada, Yokohama Avid, and Yokohama Geolander. If you need a top competition, performance tire, or off-road tire then Yokohama is the brand for you.
---
---
---
Copyright 2008 - 2023 © RimsDealer.com, INC. All rights reserved. Development and SEO by HighTechWeb, INC.