Wheels Brands
RimsDealer.com carries over 100 brands with 1000's of custom wheels. Feel free to browse them all on our new easy to use high-tech website!
Brand/Description
Classic and elegant rims, yet with modern and unique styles. 2Crave rims effortless wheels style, craftsmanship and , and unsurpassed lookin refinement bring values that only the finest rims brands can offer.
3100DD is a wheel line mostly focused on chrome finishes. Manufactured by Evulve, 3100DD is a stylish wheel with a full face multi spoke design. These custom rims will give your vehicle the custom feel you are after.

Top quality racing wheels for all sports cars, including European models. 5Zigen was found in 1987 in Japan. The name 5Zigen means 5 dimensions. It transcends insight and sets forth for the company - product developments beyond time and space. Thats why for years, 5Zigen has been diligently doing research and development to offer end-users with high quality and stylish performance wheels.

Parent company of ACE Forged, Decorsa, and Raze wheels, Ace Alloy has dominated the industry by manufacturing different style wheels for various applications. With a 100,000 square foot facility, Ace Alloy can deliver when it comes to custom rims.

ADR Design wheels are the flagship wheel line distributed by Golden Apple Corporation. ADR Design wheels were born in late 1997, marking the beginning of a wheel line unsurpassed in variety and style. ADR Design wheels were manufactured with the foundation of style, quality, variety and built with the highest grade raw aluminum, using the most technologically advanced processes available to date.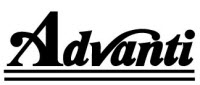 Advanti Racing Alloy Wheels, a proprietary brand of the YHI? Manufacturing Group, was established in the mid 1990?s. This brand was started with the opening of YHI?s first manufacturing plant in Taiwan in 1996 to showcase its? in-house alloy wheels design capabilities. Advanti Racing specializes in high end tuner style wheels.

Adventus Wheels is the industry leaders in forged one piece and multi piece wheels. The creators of the first suspended concave and suspended deep axis wheels.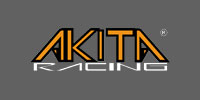 Akita rims range from 17 to 20 inch wheels. Affordable and amazing look for imported vehicles.

Akuza Wheels brings many different styles to the wheel industry. With Models such as the Akuza Creepin and the Blade, its no wonder why this manufacture is dominating the industry. Akuza wheels specialize mainly in chrome wheels except for 1 or 2 wheels that come black gloss.
AM Forged Wheels are brought to you by Automotoring, INC. Automotoring was established in 2002 with the goal of bringing market a product superior in both quality and design. With a total stock of over 30.000 wheels between our warehouse in Florida and California, you are sure to find the perfect wheel.

In the late 50s, the original five-spoke American Racing Torq Thrust ? wheel was introduced. It is considered by many to be the most famous drag and hot rod wheel of all time. Now, more than 50 years later, American Racing continues its tradition of excellence in period correct and custom wheels for hot rods, muscle cars and restoration applications.
In the late 50s, the original five-spoke American Racing Torq Thrust ? wheel was introduced. It is considered by many to be the most famous drag and hot rod wheel of all time. Now, more than 50 years later, American Racing continues its tradition of excellence in period correct and custom wheels for hot rods, muscle cars and restoration applications.

Antera revolutionized the concept of alloy wheel constrution with its one-piece, soft-line design. Its sleek form set a trend followed by most others and today the Antera marque is synonymous with highly exclusive design appealing to the most discerning motorist. Then as now, Antena is range is a very specialist one, destined to cater to the most demanding drivers. And a car designers continue to move the parameters of performance car suspension design higher planes, so Antera continues to anticipate those advances, researching, developing and designing prosucts at the cutting edge of wheel technology for the future.
TUNER / PASSENGER CAR WHEELS+RIMS

Arceo Motorsports, Inc. came about due to the vision of its principal, Joe M. Arceo, to contribute his share to the exciting world of motorsports. An avid motorcycle and automotive enthusiast, he was exposed early on in life to the ever-evolving and challenging world of motoring. Arceo Motorsports, Inc. was incorporated April of 2001 as a fulfillment of that dream. It is presently housed in a facility located in North Hollywood, California.

The Armano line offers exceptional quality and style for those that want to make a fashion statement. Armano offers a wide variety of fitments for most of todays passenger cars, trucks and sport utility vehicles. Armano wheels finish a car perfectly, and accentuate the look of any car.
Standard color finishes feature 3 coats of oven baked powder coating followed by 2 coats of clean. Custom color finishes feature 3 coats of high quality automotive grade paint with 2 coats of clear for a deep lustrous finish. Asanti features over 60 design options and over 1000 combinations of sizes and finishes. Asanti 3PC Forged Luxury Wheels are all assembled by european trained technicians in the U.S.A. Assanti 3PC Forged Luxury Wheels are manufactured, chrome and assembled in the U.S.A.

Asanti Is The Right Brand For All Those Who Seek Excellence And Accept No Compromise. Our Customers Say That Custom Wheels By Asanti Have It All: Neck-Breaking Design, Breathtaking Finish, Premium Materials, And Everlasting Durability.
American Racing continues its tradition of off-road performance with our latest ATX Series All-Terrain Wheels. These wheels have been tested with our ATX Dirt Team at some of the most demanding off-road races in the world, such as the SCORE Baja 1000 and CORR racing series.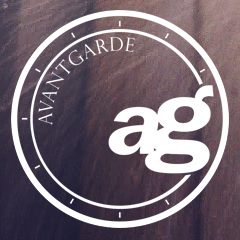 Avant Garde Wheels pushes the boundaries beyond what is accepted as the status quo in the wheel industry as a manufacturer of superior quality wheels with performance driven engineering in mind. Realizing that even the best looking wheel can be ruined with improper sizing, we engineer our wheels with proper fitments from the beginning. At Avant Garde, we are passionate not only about the quality of our wheels, but how they are going to look on your vehicle.

Avenue wheels have been described as a very progressive wheel line with designs that focus on chrome rims. Classic chrome rims from Avenue Wheels include the Avenue A531, Avenue A530, and the Avenue A531. Avenue wheels though are also becoming known for their new black rims and machined black rims design looks. Some examples of some custom rims from Avenue that come available as machined black wheels, are the Avenue A535, Avenue A525, and Avenue A524 custom wheels. Avenue Wheels not only manufacturers custom rims for cars, but they also make custom rim applications for truck wheels, SUV wheels, and 8-Lug wheels.

Are lightweight and have excellent price in a one piece low pressure design. Inspired from the latest street and track trends, Avid-1 Wheels are perfect tor tuning cars.
Axis wheels started as a retail store in Anaheim, California, in the heart of the Sport Compact Car custom scene. The year was 1997. Axis wheels started with 3 employees and a shop of 2500 square feet selling wheels, tires, exhaust and lowering springs. The Axis team made up with car enthusiast attending car show and motorsport events in the Southern California area. At AXIS Wheels, quality is paramount. Besides great looking designs, all of AXIS Wheels are x-rayed for quality and heat treated for strength. You are guaranteed that we stand behind every wheel we make.
Azul Wheels are designed to deliver both cost and weight savings. ?Each Azul Wheel is manufactured to the same exacting standards as all top tuner wheels, but the Azul Wheel production is slated in larger runs to deliver superior pricing.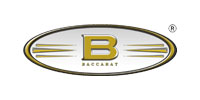 Bacarrat rims for trucks and cart are specialized in chrome and black wheels.
Ballistic wheels is a combination of beauty and toughness. Off-road wheels have never been at the level Ballistic wheels is at. Exotics designs that are made for touch conditions such as mud, rain, dirt, and rocks, Ballistic wheels will outlast any other off-road wheels manufacture.
Bazo Wheels are known for being forged and built specifically as chrome custom rims for luxury wheel applications. Because Bazo wheels are forged, they are able to carry a greater load then regular wheels and custom rim designs can be achieved with forged wheels that cannot be done any other way. Forged wheel manufacturing is also a very expensive process because of the very high tolerances that are involved in the process. This is why Bazo rims are made especially for luxury wheel applications. Luxury custom rims for both cars and trucks are available from Bazo rims. In sizes ranging from 20 inch rims to 26 inch rims, all Bazo wheels are forged to hold with extra strength. This is one of the many reasons why you will see Bazo rims on the most extreme and expensive custom rim applications.
The question concerning the secret behind our success can be answered with just one word: Passion! Committed dedication, spurring us to achieve the very best every day, reflected in the pride whick all our employees take in the quality of their work and inspiring creativity of our engineers to permanently redefine the limits of what is technical feasible.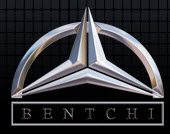 As you cruise into the future with your new bentchi Wheel, you can rest assured you will be riding on the best-engineered and highest quality wheels available for your vehicle. Bentchi rims provides leading edge designs with state of the art manufacturing. Bentchi Wheels remains a dominant force in the custom wheel market. These Custom wheels go well with Cadillac?s but there is no limit to what car or truck you can put these pieces of art on.

Beyern Wheels are designed exclusively for BMW motor vehicles. All Beyern BMW wheels are perfectly hub centric and are made to the tightest tolerances. When it comes to BMW wheels, Beyern has the perfect fit. We offer a wide range of staggered BMW wheel applications. Beyern offers 17 inch BMW wheels, 18 inch BMW wheels, 19 inch BMW wheels, 20 inch BMW wheels, and 22 inch BMW wheels. Beyern wheels for BMW are known for their massive machine cut lips.
B/G Rod Works is the latest brand under the V?xx umbrella. Made from and by rod enthusiasts for years.

2crave newest custom wheels brand for cars and trucks. Perfect finish and great colors.
Biggie Wheels are brought to you by Automotoring, Inc. Automotoring was established in 2002 with the goal of bringing to market a product superior in both quality and design. With a total stock of over 50,000 wheels between our warehouses in Florida and California, you are sure to find the perfect wheel. Automotoring portfolio is composed of six different wheel brands.

With lightweight custom rims that come in a multiplicity of styles and finishes, mostly black or machined aluminum.
Having a both Passenger cars and Truck/Suv mind set, Black Ice Alloy wheels bring some exceptional products for the wheel enthusiast. Specializing in chrome wheels and black wheels, this rim manufacture is sure to bring everything to the table. Black Ice Alloys are manufactured by Trade union along with some of the other products they carry.
Black Rhino wheels are designed with the truck and SUV enthusiast in mind. The rugged styling draws its inspiration from one of the toughest beasts in the world, the Black Rhino. Most wheels are finished with Black Rhino thick skin chrome, but Black Rhino also offers a painted option on many styles, including gloss black with a brilliant machined lip and silver with a full machined face. The wheels are engineered to carry the heavy loads often associated with Trucks and Sport Utility Vehicles.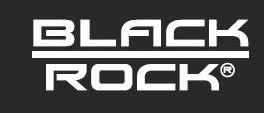 Black Rock is a function-forward line of purpose designed aluminum and classic steel wheels, supplemented by a serious offering of Black Rock ATV tires and wheels. All Black Rock steel wheels are produced in our Southern California facility, located at the foothills of the San Gabriel mountains. Offering steel and aluminum styles for the aftermarket truck, SUV and Jeep enthusiast market, Black Rock features rugged designs and trendy color finishes. The Black Rock Steel Custom Shop offers ready availability of made-to-order custom backspacing, colors, sizes, and other custom features.
Blaque Diamond custom rims are ultra light wheels made with advanced techniques to significantly reduce the weight of the wheels and still ensure that awesome look.
BMF Wheels feature aggressive and bold designs. Specializing in Offroad and lifted truck wheels, BMF has engineered a wheel lineup which stands out from the rest. With styles such as the BMF S.E.R.E and the M-80, rest assure you will be giving your truck the look it deserves.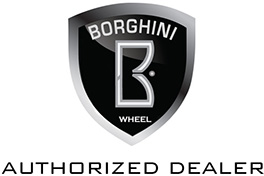 Borchini Wheel is a recognized leader in the manufacturing and distribution of high performance aftermarket aluminum wheels for cars, trucks and SUVs. Founded more than ten years ago with our main office in Los Angeles, Velocity Wheel now offers wheel styles for most performance, luxury vehicles and sport truck applications in sizes ranging from 17 to 26 in diameter.

American Eagle Wheel is America leading manufacturer of aluminum after-market automobile and truck wheels. We are the oldest privately held and family owned corporation in the industry. We maintain and operate our own distribution network of wholesale locations across the U.S., Canada, Mexico and the Caribbean.
No one has captured the spirit of Americana and hot rodding better than Boyd Coddington. With a hit show, American Hot Rod, and a unique custom build legacy, Boyd Coddington brings his expertise to you, ensuring that only the best wheels are produced for your car or truck.
Made for the American Muscle Cars in mind. Bravado Performance Rims with bold design elements include precise and diamond cut lips, two-tone finish and high quality construction. SUV applications are also available.

Cabo wheels have busted into the market with an extraordinary lineup. Some of their best selling models are Cabo 113 and Cabo 115. Cabo is manufactured by Player group which is known for bringing great wheels at affordable prices. Shop Cabo wheels with confidence as they offer excellent manufacture warranty.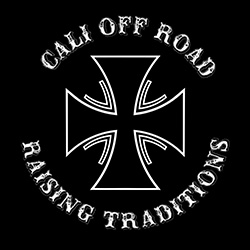 Cali Offroad Custom Wheels provide trucks with the look and style needed.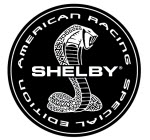 Specifically in the market for Mustang rims and Ford Truck rims, Carroll Shelby brings to us a perfect rim with second to none performance. Plus size your vehicle with these Ford wheels and see for yourself.
Cattivo rims has been in the industry for many years. Specializing in 5 spoke and 6 spoke rims, Cattivo wheels will make the appearance of your car stand out. With models such as the Cattivo 730 and the Cattivo 767, this wheel line is sure to bring happiness to both you and your vehicle.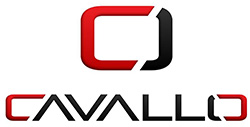 Cavallo wheel is put through the highest standard of quality and testing control. High standards allow Cavallo Wheels to provide an industry leading warranty, that shows Cavallo Rims stand behind their products 100%.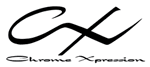 Chrome Xpression better known as CX wheels, are brought to you by ATD. Chrome Xpression wheels are very durable due to their strong finishes. CX12 811mb has an excellent machined with black finish that will make your vehicle stand out from the rest.
With Chrome Elements, the name says it all. These beautiful chrome wheels will put an aura around your vehicle. Manufactured by Evulve, Chrome elements are a smoking deal for exotic chrome rims.

Concept One wheels have been in the market for some time now. With the Parent company being Kyowa Design, this line was introduced to bring end users with a more high end tuner wheel such as the RS-8 and the RS-55. Concept one wheels come in many finishes and outlast even the toughest roads.

Performance Jaguar wheels from Coventry, designed exclusively for the Jaguar owner. Coventry offers two types of Jaguar custom wheel finishes, hyper silver and chrome. These Jaguar wheels are exclusively designed for the Jaguar X-Type, S-Type, XJ6, XJ8, XJR, XK8, XK, and Jaguar XKR. They are available in 17?, 18?, 19? and 20? wheel sizes. Get the perfect performance wheels for your Jaguar today!
Get the old school look with a set of Cragar Wheels. Lighter than the original S/S wheel, the new Cragar Wheels Performance Series wheels are made from aluminum and won't rust like other steel wheels. Go back in time with the original design while benefiting from Cragar's new wheel technologies. Achieve that elegant and classy look with new style technology, only from Cragar Wheels. Cragar Wheels are the right building block for any investment.

As beautiful as the Corvette may be, a set of Cray custom Corvette wheels can make all the difference to the look of your Corvette. Corvette wheels created specifically for Corvettes is the exclusive mandate of Cray wheels. We make Corvette wheels in staggered sizes ranging from 17 inch to 20 inch. Cray offers chrome Corvette wheels, silver Corvette wheels and black Corvette wheels to set you and your Corvette apart from the crowd.
Cruiser Alloy brings more than just wheels to the table, they bring beautiful full face chrome wheels. Cruiser Alloy makes custom wheels for just about any vehicle, ranging from FWD passenger cars, to AWD Trucks. This wheel is manufactured by ATD so you can drive with confidence. Check out our collection.
C Squared wheels is another line brought to the wheel industry by Evulve. Currently they are in the chrome wheel market with only 1 wheel available in black, the C16 (Black). If Chrome wheels between 18? and 24? is what you are after, C Squared is the brand you need to check out.

Curva custom rims give car enthusiasts the sport look and class they need.
Daat Wheels is located in Santa Fe Springs, California, with its wheel division concentrating on the manufacturing of luxury and tuner oriented aluminum alloy wheels for the aftermarket segment. If you are looking for clean looking chrome wheels then Daat is the brand for you.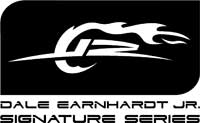 When American Racing approached Dale Earnhardt Jr about starting his signature wheel line, they were excited about the abilities his creative mind brought to the table. Dale Earnhardt Jr Wheels such as the HUSTLER, KILLER, OCTANE, and CANNON, hold an exceptional look that can only be created with a mind of a professional nascar driver. If Dale puts his name on it, we can safely say these wheels are top quality and improve overall performance.

Damani Wheels provide the top styles in the tuner and luxury markets. The Damani line offers pure satisfaction for those that are seeking for a way to enhance the style and performance of their vehicle. Armano provides fitments for nearly every assenger vehicle including difficult European fitments.

Made by Giovanna, DBL-G is a competitively priced chrome wheel line with sizes ranging from 17in to 24in. DBL-G offers car, truck and SUV applications to service a price driven market without compromising style, design or quality.
With leading edge designs and state of the art manufacturing techniques, Dcenti remains a dominant force in the custom wheel market. You can rest assured your riding on the best engineered and highest quality wheels available for you vehicle.
For sports cars and vehicles with racing looks and with custom wheels

With styles like the I.Q and the Illusion, DeCorsa wheels come hard with a unique sense of style. A fusion of classic and modern design targeting luxury high end vehicles is what DeCorsa wheels bring to the market.

DeModa concept wheels are luxuries but priced within reach. Each wheel is design and crafted with care to achieve an original design that is both strong and stylish. DeModa wheels come in the highest quality finishes, such as, chrome, black, and hyperblack for trucks, SUV?s and passenger cars.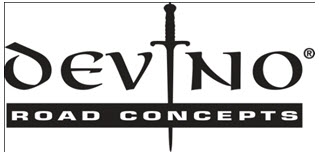 Devino wheels is brought to us by one of the biggest stocking manufactures in the industry. With over 55,000 thousand wheels in stock, you can expect a speedy checkout and delivery. Devino wheels specializes in 5 spoke rims and 8 spoke rims.
Diablo has risen to become one of the industry leaders in creating unique and innovative wheels styles. While many companies choose to play it safe and copy other popular designs, Diablo Custom Wheels has taken the more challenging path to success.
Diamo Wheels worth their weight in GOLD! With names like 5 Karat, 7 Karat, 12 Karat and 24 Karat its easy to see why. Diamo wheels have intense detail, rich full deep chrome. With quality matching the best of the best in the industry Diamo wheels and Diamo rims are simply a top notch custom wheels manufacturer.

Dick Cepek wheels is brought to you since 1963 by an off road enthusiast Dick Cepek. This manufacture dominates the wheel market for truck rims, S.U.V rims, and 4x4 wheels. With wheels like the DC Torque with it's beautiful flat black finish, and the DC-2 with Gloss black and machined finishes, its no wonder why Dick Cepek wheels are at the top of the food chain.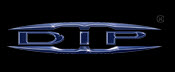 Dip wheels

Drag rims are forged from the commitment to develop the finest in looks and styles. Drag Tunner Wheels keep true to a clean, sleek and stylish design.

Drifting relies on the instant access to horsepower and the consistent response to torque and breaking. Thus is the role of DrifZ wheels. Combining engineered function with high style. Whether you are competing on the track, at the show, or rolling on the streets, DrifZ Performance Wheels are the choice of champions, set yourself apart.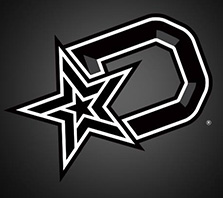 Dropstars is more than a wheel brand, its a lifestyle in the truest sense. Its an identy brand for those car fanatics who want to stand out on their own because with Dropstars, the car is the star.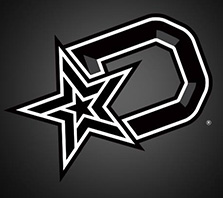 The DUB Line-up started with MHT Luxury and is home to some of the most popular wheels ever designed. Big Homie and the Dirty Dog just to name a few. Dub wheels are available in 4 lug, 5 lug, 6 lug, and 8 lug applications ranging from 16? all the way to 30 inches in diameter.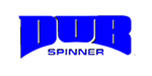 The Original DUB Spinners have been spinning in the streets for nearly 10 years. Most DUB Spinners are manufactured in the USA using state of the art CNC machining equipment and are custom built to match your application. DUB Spinners are high end luxury wheels and are worth every penny.
The Design studio at DVinci Wheels is world renown for creating wheels that break new group and set new trends. These classic designs dramatically enhance the look of the vehicle, while adding increased performance benefits. DVinci Wheels lead the luxury wheel market and continues to bring new products to this very selective audience. Headquartered in the United States. DVinci Wheels provides high quality aluminum wheels in 18?, 19?, 20? 22?, 24? & 26? sizes.
Dynasty wheels is a a wheel line coming to us from Player wheel group. With styles such as the Dynasty 715, Dynasty 810, and the Dynasty 421, these custom wheels are sure to ad luxury to your vehicle. rimsdealer is your direct source for Chrome wheels such as the Dynasty lineup.

Eagle Alloys provides a variety of styles for almost any application. Dually Wheels, 2 piece wheels, RWD wheels and truck wheels is their specialty. If you are looking to spice up your truck, Eagle Alloy is were you want to lean too.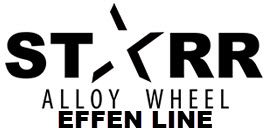 Element Wheels offers numerous styles and fitments exclusively for trucks/SUVs. These wheels are built to widthstand the pressures of daily driving while ensuring head-turns at every corner.

TUNER / PASSENGER CAR WHEELS+RIMS

Enkei is one of the world?s leading manufacturers of aluminum wheel products. Enkei has been supplying the world with aluminum and composite alloy material wheels since 1950. With a true Japanese racing heritage, Enkei is continuously striving for perfection in wheel technology, detailed engineering, state-of-the-art technology and commitment to pure performance.
ESR wheels loves to customize the colour of the wheels, offering all customers custom powder-coating and the ability to add on custom finishes give you the edge over all other custom wheels brands.
Since 1976, Euromax wheels factory facilities have specialized in the design and manufacture or aluminum alloy wheels for original equipment and after-market automotive applications. Currently Euromax has two factory faculties that produce in excess of 2.4 million wheels each year. Approximately 60 percent of the wheels products are shipped to Japan, 20 percent to the United States, and the remaining 20 percent are distributed throughout the world. Euromax is your premier wheel manufacture for passenger car wheels.

Eurosport rims optimized fitments and finishes have one goal in mind. They strive to update a classic look or enhance the present appearance of today?s car enthusiasts. With styles like the Euro 12 with a machined finish, or the Euro 9 with a gun metal finish, it's no wonder why Eurosport wheels are a leading vendor in today?s market.
EUROTEK Custom Wheels has a variety of styles to fit your car.

EXE wheels in different styles are targeted toward Mercedes-Benz, BMW and Lexus. Not all EXE Wheels are offered to all cars, only vehicle specific applications. EXE wheels are manufactured in accordance to factory tolerances and specifications, so you can be assured of the proper offset, brake caliper clearance and a vibration-free ride for your Lexus, BMW, or Mercedes-Benz.
F1R Custom Wheels has years of experience catering to the aftermarket automotive industry. Each and every wheel is built to VIA/JWL regulations. We have fitments from 15? through 20? wheels sizes, paired with aggressive offsets and widths for each car enthusiasts needs. F1R aim to provide the highest level of quality and excellence for each and every custom wheel.

F5 rims are brought to you Velocity. F5 rims styles such as the F5 65A and the F5 115 feature a beautiful chrome full face wheel. If you are looking for Chrome rims, full face rims, or multi spoke chrome wheels, F5 is the product for you.
Falken Wheels and Tires current products range from the track inspired and enthusiast targeted Falken Azenis series to the maximum performance and luxury sport FK452. The award winning all-season performance Ziex ZE912 provides sure footed grip in any weather condition while the S/TZ04 encompasses cutting edge styling and ultra plus fitment tires for today's light truck and SUV's. Newest to the Falken Tire lineup are two rugged all-terrain models, the Wild Peak A/T and High Country A/T. Falken strives to perfect a tire with safety, perfomance, and design.
Fathom wheels focuses on luxury cars. It looks very well on Nissan, Lexus, Land Rover, Cadillac, BMW and Audi vehicles. The Fathom Designs fitments raised the bar for others aftermarket rims brands. Very soon Fathom will be among the top brands due its elegance and high performance styles.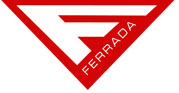 Ferrada wheels created a unique and beautiful range of wheels for European, Domestic and Japanese vehicles that stand testament to the renowned Ferrada quality and spirit.
Fast, fierce, ferocious. Almost... Frightening. Only the bold and the proud who can flirt with such purity of power and seeks infinite attention.

For over a decade, the Five Axis team of designers has developed, engineered and fabricated some of the world's most amazing show cars.
FK Ethos wheels offer a wide variety of offsets and aggressive widths to provide the ideal look and performance enhancement enthusiasts are looking for their cars.
Focal is designed and engineered with a concentration to the needs of small performance cars. Ultra Wheel craftsmanship; with the fashion and fitments needed by today?s Tuner market.

Foose wheels, wheels made by MHT Luxury Alloys , designed by legend Chip Foose , deliver superb styling and excellent craftsmanship. Foose wheels and Foose rims are real winners in alloy wheels design. Exemplifying deep styling and high quality, these alloy wheels represent a great selection of Foose wheels.

Forza rims is a manufacturer that provides high performance wheels for both sports cars and sedans. Forza is also part of the Direct Wheel family that is known for Versante, Sevizia and V-Racing wheel brands.
Fuel Off-road Rims manufactures the most advanced off-road wheels, they have the latest in design and engineering innovations on the market.
Another awesome brand from the well known Velocity Custom Wheels. Perfect finish and shine colors for cars enthusiasts.
TUNER / PASSENGER CAR WHEELS+RIMS

G-Racing Wheels is an import tuner line for the sport compact market. It is distributed through our performance proven network. With 4 designs, G-Racing offers sizes ranging from 17in to 20in and is available in specialty paints such as hyper-black or gloss black with machined-lip.
Gear Alloy wheels brings a mix of extraordinary style with a hint of unique design. Your might think your truck is missing something, and it might just be a set of 713MB or Gear Alloy 716C. Whatever the case may be, Gear Alloy has all the right truck wheels rims for you. F150 rims, Ford rims, Dodge truck rims, you name it, they have it.

Have 3x112 Bolt pattern, then you might be driving a Smart car. Smart car wheels are now available through Genius wheels. Genius specializes in wheels for smart cars. Now you can be Green by saving energy and still ride with style with Genius wheels. Take smart cars to the next level.

GFG is a Forged 3-Piece Modular Wheel line, aimed at high-line domestic, imports, and exotic cars, trucks and SUVs as well as classic muscle cars and roadsters. This brands offerings range in size from 19in to 26in offered in chrome, black, silver or other special ordered color finish. This hand assembled wheel line allows custom fitments for many of todays exotic, luxury, and specialty vehicles with an endless portfolio of designs and applications.
G-FX rims are developed to supply quality truck and SUV wheels to the on-road and off-road community.
Gianelle Designs is a complimentary wheel line to Giovanna Wheels.. Also a 1-piece wheel line, Gianelle Designs is the sister brand to Giovanna Wheels that supports the image of style, quality, performance and luxury offered in a chrome, silver, machined and black finishes for cars, trucks, SUVs, and crossover vehicles.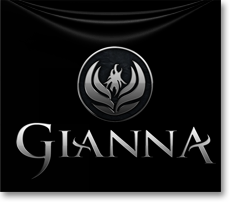 Gianna wheels means elegance, style and class. Innovative design, creative looks and perfect finish defines Gianna custom rims.

If Giovanna wheels is not where you want to be at, step it up a notch with Giovanna Forged. Giovanna Forged wheels are built to order but will bring you an end result like no other. Giovanna forged wheels are specifically made for your vehicle, your bolt pattern, you?re off set, and your style. Giovanna custom Forged wheels are higher end wheels for vehicles that deserve more than just chrome wheels.

Giovanna Wheels is a high-end luxury 1-piece wheel line for cars, SUVs, trucks and crossover vehicles. Considered the largest distributed, and recognized designer brand on the market, Giovanna Wheels is our flag ship brand in style, quality, performance and luxury. Sizes range from 17in to 28in in chrome, silver, machined and black finishes.
With rims from 17? to 24?, Gitano Rims are elegant wheels for most vehicle fitments.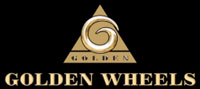 Golden wheels bring styles just like the name states. Wheel styles such as the Golden GW195A and the Golden GW215 is what makes this wheel brand stand out from the rest. Offering Chrome wheels and Silver wheels, Golden rims scream attention when you are driving down the road.

Built to play hard! With that in mind Havok OffRoad Wheels is made exclusive for the 4x4 enthusiast. Perfect for light trucks like Ford F-150, Toyota Tundra, Dodge Ram, Jeep and all the top off-road brands.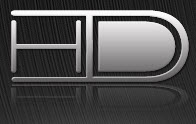 High-Performance Design Wheels

Some of the best selling custom wheels in today?s world stand within the Helo wheels brand. Styles like the Helo HE357 are one of the popular ones. If you are looking for wheels based on popularity, Helo wheels are your brand of choice. There is a reason why they are on top, and manufacturing high quality durable rims is one of them.

Hostile Wheels are master builders of custom truck wheels, truck rims, off road wheels, off road rims and SUV wheels for the off road truck and SUV enthusiast.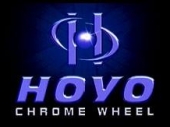 Hoyo wheels have a very articulate lineup, All of Hoyo wheels are chrome. Chrome wheels in today?s market are sky rocketing with demand. If you need some chrome on your vehicle, Hoyo Chrome wheels is a brand you need to check out.

Hurricane Power or better known as HP Racing has been around for years in the aftermarket performance parts industry. In 1999 HP expanded our capabilities and brand image, introducing the HP DESIGN wheel program. rimsdealer currently carries the most inventory for HP wheels.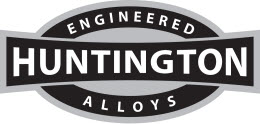 At Huntington Engineered Alloys we decided to design wheels that directly cater to the Modern Muscle Car Enthusiast. These modern muscle cars are aggressive and sleek and demand a performance wheel to match. Huntington Engineered Alloys offers that. We engineer custom modern Muscle Car Wheels that perfectly complement these vehicles.

ICW racing wheels specializes in fitments for today?s hot new import and domestic tuner market. ICW Wheels offers over 20 exciting styles in a variety of finishes ranging from white wheels, to hyper silver wheels.

Incubus wheels are probably one of the most mysterious wheel lines we carry. With wheel lines such as the Incubus Paranormal, and the Incubus Supernatural, Incubus wheels will definitely spice up the appearance of your vehicle. Incubus wheels are local to rimsdealer, so expect fast delivery times.
Ion rims deliver superb styling and excellent craftsmanship, deep styling and high quality, these alloy wheels represent a great selection of ION Alloy wheels.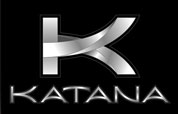 Katana Wheels offer multiple designs and finishes in the aftermarket industry today. Katana is the next generation of high-quality, professional-grade street custom wheels. Engineered with performance in mind, Katana Wheels offers fitments in a variety of painted and chrome finishes for passenger cars SUV and CUV applications.

Custom wheels from Klutch always strived to offer unique designs to a new generation of car enthusiasts. Specialized in passenger cars, Klutch is a top custom wheel brand with great rims selection.

KMC Wheels have shown to be a very popular and high demand wheel brand. KMC styles such as the KMC 775 Rockstar have broken sales numbers nationwide. The signature finish for KMC is Matte Black. If you area after creative styles or black rims, KMC is what you are looking for.
XD Series is part of the KMC wheel lineup. Offering Dually Rockstars with a unique style to the way their center caps function, to no surprise XD Series wheels go a long way in todays wheel world. KMC XD Series is coming hard with different styles to choose from everyday.

The best name in CHROME LIPS is Kobe Wheels. Kobe creates innovative and original designs unlike most copy brands. Kobe Wheels come in 17?, 18?, and 19?. Kobe Wheels now also come staggered with a 3? CHROME LIP for the rear wheels. Kobe has 3 new releases currently with CHROM E LIP Technology. Included in these new wheels are not only Japanese and Domestic fitments, but also European fitments. If you don?t want just another set of rims, then ride Kobe innovation!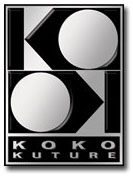 The Koko Kuture Bezel system consists of a system of 7 interchangeable, colored ABD plastic bezels that attach to the lip of the wheels. This allows wheel enthusiast to change the color of the lip of their wheels in minutes. The Koko kuture bezels are available for most Giovanna, Gianelle, Giovanna Forged, DBLG, and Koko Kuture wheels.

Konig proactively serves its customers and creates a lasting relationship by providing quality products and services. Konig will accomplish these goals through Konig?s total commitment to maintaining a service oriented attitude that lead the industry, constant improvement on the competitiveness and quality of Konig products, professional management, and teamwork.
Wheels with fabulous design and outstanding reliability. Kraze Wheels products are unique and incomparable in workmanship. They are family owned and based in the USA. Specialized in Chrome Wheels, Black Wheels and Machined Wheels for passenger cars and light trucks.
Kronik rims targets to reflect a love for ingenuity and a passion to impact the automotive industry, culture at large in coming out with new cutting edge wheel styles and custom designs.
Pursuing perfection is the eternal goal for Kyowa Racing. With their exciting range, high quality alloy wheels and exceptional performance, Kyowa Racing is leading you to a different level of driving experience. Not only be attracted by the excellence of our wheels, you will deeply be addicted to all our irresistible range and also the enthusiasm from our sincere heart. Choosing Kyowa is the guaranty of satisfaction.

Since its inception in 1996, Lexani Wheels has been developing and marketing bold and technologically innovative designs that outshine and outclass anything else on the market. True to their reputation, Lexani continues to break new ground in both technology and style.

Limited wheels are everything you can look for in a custom wheel; there are no limits other than what your budget. Limited wheel styles such as the Limited 357 are why they are a top contender in this wheel industry. Buy limited wheels with confidence.

Lorenzo wheels, sister company of XD wheels, offers an exciting variety of styles to suit your needs. From Mesh wheels to 5 spoke rims, Lorenzo wheels are sure to bring you and your car together. Melt away with styles such as the WL26, WL19, or the WL27.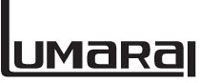 Lumarai, the perfect fit for Lexus vehicles. Lumarai wheels is a brand born out of necessity. Lumarai wheels provide excellent break clerance on all Lexus Vehicles. After market Lexus wheels that fit correctly on a Lexus is a rarity. Since Lumarai wheels are created with the sole purpose of fitting perfectly on Lexus, they fill the void. If you are looking for Lexus GS wheels, IS350 wheels, or Lexus wheels in general, Lumarai is ahead of the competition.

ATD brings to us yet another spectacular wheel product. Maas wheels were introduced to satisfy the staggered fitment community. With styles like the 024 C, or the 055 MS, Maas wheels are sure to satisfy all of your staggered needs.
Mach wheels are surely among the top rims brands Theirs rims are designed and engineedred with total care to ensure satisfaction and high level in power and reliability.

Mandrus Wheels was created to make wheels exclusively for Mercedes Benz motor vehicles. Mercedes wheels have always had their own distinctive style. Mandrus wanted to build wheels that would compliment Mercedes cars and retain that special look that is synonymous with Mercedes Benz.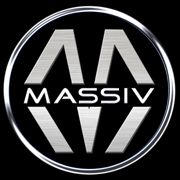 Massiv Wheels are known by flipface technology. It allows you to completely transform the wheels look without changing them. Chrome out, black out or color match. Change your car look without changing wheels.
Maxxim Wheels is a specialty line of K?nig Wheels. K?nig has been setting trends and revolutionizing the wheel industry for over 30 years.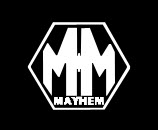 Mayhem rims deliver superb styling and excellent craftsmanship, deep styling and high quality, these alloy wheels represent a great selection of ION Alloy wheels.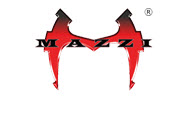 Mazzi rims deliver superb styling and excellent craftsmanship, deep styling and high quality, these alloy wheels represent a great selection of ION Alloy wheels.
Menzari custom wheels brings to us a lineup of chrome wheels. If you are looking for anything else other than chrome, you?re in the wrong place. The Menzari Z10 in chrome and the Double 07 are just 2 of the many styles they offer. This manufacture will dent the industry for chrome rim enthusiasts.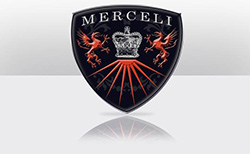 Merceli Wheels. Luxury Alloys Custom Wheels.

MHT Alloys Parent Company of well known brands such as Foose and DUB, is here to bring you the finest product in custom wheels. MHT Luxury alloys will not let you down if you are after custom forged wheels. While MHT is on the higher end scale, you can rest assured your wheels are backed by a powerful warranty.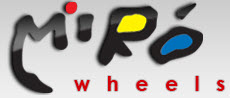 With over 10 years in the aftermarket wheels, Miro is a true manufacturer and guarantees top notch customer service and high quality custom wheels. Miro luxury rims enticing and light weight wheels for high performance European, JDM and US domestic vehicles.

MKW wheels have been in the game for some time now. Producing different lines such as Bazo wheels, MKW wheels, and MKW Off-road wheels, MKW is bringing something for the whole wheel community. MKW custom rims have made a huge impact in the industry.
Specialized in custom wheels for trucks, the energy drink now offers the best rims for off road enthusiasts.

Motegi Racing wheels has a very exciting style of high performance wheels. With finishes like Matte black and silver machined, Motegi wheels will satisfy your wheel hungry needs.

Whether you call them rims, alloys or just wheels, the right choice can make a huge difference in the appearance of your vehicle. More than that, they?re a statement about you and a reflection of your personality. Motiv is dedicated to bringing you the most innovative luxury wheels on the market ? wheels that fit your life as well as they fit your car.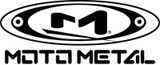 Moto Metal is fast becoming one of our most popular wheel lines for Trucks and SUVs. Moto Metal brings an aggressive look for your truck or SUV.
Mpw rims deliver superb styling and excellent craftsmanship, deep styling and high quality, these alloy wheels represent a great selection of ION Alloy wheels.

MRR Design offers a wide variety of rims to fit individual lifestyles. MRR has been producing OEM brands hot wheels all over the world and is now offering new designs of aftermarket wheels here in the states including 18 19 20 22 inch rims. From the staggered fitments to high-end luxury Hyper Silver & Chrome. Custom wheels design for European cars such as BMW Mercedes Benz AMG Audi VW. Japanese cars Acura Lexus Infiniti G35 G37 Nissan 350Z 370Z. MRR Design has all automotive enthusiasts covered.

Manufactured in the USA, MSR wheels brings all sorts of styles to wheel fanatics. They offer exceptional wheels at affordable prices.
MST rims features designs that look good on today's passenger cars, trucks, and SUVs.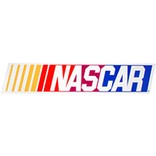 The NASCAR? wheel line, endorsed and approved by NASCAR? and its top drivers, sets the standard for superior quality, design and performance. Styles for both cars and trucks capture the spirit of the race and captivate the imagination. The line includes the Hauler 2, a NASCAR?-inspired, alloy wheel for the street. This design and all NASCAR? designs feature a cast NASCAR? logo on each wheel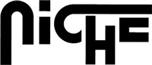 Specializing in super deep concave designs, Niche wheels brings that new hard to find rim style. Niche wheels parent company is MHT luxury alloy wheels.
Noir custom wheels specializes in exclusive designs that are more than just Black wheels, each individual style reflects distinctive shades of black and infinite spectrum of grays, allowing our styles to have the most awesome reflection of light when driven out in the town.
NS Drift Wheels is a high-quality, vintage, aluminum wheel line geared toward the tuner vehicle market. Due to the exceptional quality in engineering, NS Series Wheels has been able to soar miles above the competition creating some of the hottest wheels on the market. Perfectly suited for EVOs, AE86s and Xbs

OE Creations is direct competition with your car dealer. OE Creations has brought us an alternative overpaying with the car dealerships. They offer exact replicas of OEM wheels, such as SRT10, SVT, Cobra wheels.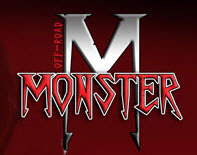 Off-Road Monster wheels are dedicated to the rugged off road look. With sizes ranging from 17? to 24? we have seen a strong impact in the truck market.

Option Lab Wheels specializes in wide, staggered, and low offset wheels. Wheels for enthusiasts by enthusiasts! Whether you need wide wheels for the race track or for looks, we've got you covered. Option Lab Wheels will keep up with the latest style and sizing while keeping the cost reasonable and affordable.

Since 1972 Pacer has been in the business of custom wheels. Offering yaer after year, the very latest in styles, size and finishes available. From car to truck and everything in between sport utility and all activity.

There is no way around it. Panther Custom Wheels builds the baddest wheels on this planet. Style, Sizes and quality are what put us there. No hype, just the cold hard reality that Panther Custom Wheels is the choice when it comes to a custom wheel.
For the discerning buyer who is looking for three-piece wheels, two-piece wheels and stainless steel rim wheels we have a line of wheels called Petrol. Petrol Wheels focus on high end passenger cars and European sport utility vehicles, such as BMW, Mercedes Benz, Chrysler, Audi, Lexus and Infiniti.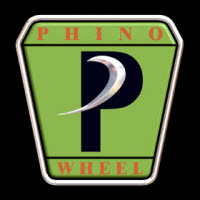 Phino Wheel is a recognized leader in the manufacturing and distribution of high performance aftermarket aluminum wheels for cars, trucks and SUVs. Phino Wheel now offers wheel styles for most performance, luxury vehicles and sport truck applications. As you cruise into the future with your new Phino Wheels, you can rest assured of riding on the best engineered and highest quality wheels available for your vehicle.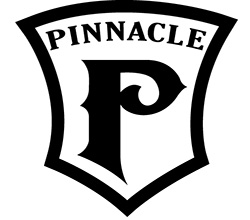 Since 1999 Pinnacle Wheels has been delivering quality wheels and luxurious styling to the automotive aftermarket.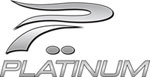 Platinum wheels bring a serious attitude. With models such as the Flair 296 and the widow 212, Platinum wheels are more than just aftermarket wheels.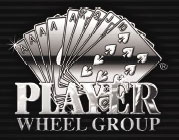 Player Wheels Group is one of the largest independent wheel designer, importer, and manufacturer in the United States. They have dealers in the United States, Canada, Europe and the Mid-East.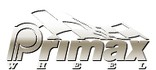 Primax has been around for more than 30 years in the wheel industry. Producing more than 2.4 million wheels a year, there is no question why Primax is on top. rimsdealer and Primax have built a great relationship over time and we are currently one of their biggest distributors for XXR rims and Primax rims. Buy with confidence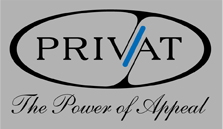 Privat Wheels is a specialty line of K?nig Wheels. K?nig has been setting trends and revolutionizing the wheel industry for over 30 years.

R-1 Racing is the original and only patented Chromeless Steel Lip Technology. R-1 patented their process years ago and have been perfecting it ever since. Do not settle for inferior, fly-by-night reverse-engineered product, which attempts to knockoff the R-1 Racing Patent. R-1 innovations include MASS LIP, which allows large lips on front-wheel drive wheels to give front-wheel drive cars a staggered car look.

TUNER / PASSENGER CAR WHEELS+RIMS

Racing Hart has modeled its operation around the age-old expression, Do it right the first time. The Racing Hart philosophy is simple; Racing Hart strives to improve the performance and appearance of high-end European, Japanese, and Domestic passenger cars. Racing Hart provides the best products, service, and support in the industry at the best possible price.p>

Raze Wheels are manufactured by the world renowned Ace Alloy. With unique color finishes and light weight being their strong factors, Raze Wheels is a strong competitor in the rim market.
Lexani Off Road? This is RBP! Rolling Big Power. If you know the quality and perfection of Lexani custom wheels you will love RBP rims for your off-road vehicle, truck, jeep or ATV.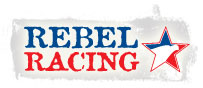 All Rebel Racing Rims are engineered, tested, and manufactured to standards based on OEM guidelines. Rebel Racing stands behind products with an industry-leading Limited Warranty that features a Lifetime guarantee against structural defects.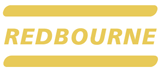 Redbourne Wheels where adventure meets elegance. Redbourne Wheels builds Land Rover wheels that capture the ruggedness of Land Rover while exuding the luxury with which each vehicle was designed. Redbourne Wheels offer a variety of sizes: 18?, 19?, 20?, and 22? to fit your Land Rover. So if a traditional six spoke look is good for you or an aggressive multi spoke fits your taste, Redbourne has wheels exclusively designed to complement your Land Rover.
RS Wheel is a recognized leader in the manufacturing and distribution of high performance aftermarket aluminum wheels for cars, trucks and SUVs. Founded more than ten years ago with our main office in Los Angeles, Velocity Wheel now offers wheel styles for most performance, luxury vehicles and sport truck applications in sizes ranging from 17? to 28? in diameter. As you cruise into the future with your RS Wheel, you can rest assured of riding on the best-engineered and highest quality wheels available for your vehicle. With leading edge designs and state of the art manufacturing techniques, Velocity Wheel remains a dominant force in the custom wheel market. Look for new and exciting Velocity Wheel styles to be added to the product line in the near future.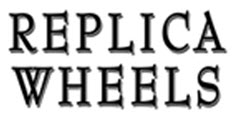 Replica wheels is a pretty basic brand which replicated original OEM manufacture wheels. With wheel replicas for the A4, the A5, M6, etc, Replica wheels is sure to replicate any original OEM wheel for half the price. Audi and BMW drivers, this is your wheel line if you are looking for a stock oem replacement.


Revolution Racing Rims are elegant wheels for most sports vehicle fitments.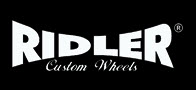 Ridler rims deliver superb styling and excellent craftsmanship, deep styling and high quality, these alloy wheels represent a great selection of ION Alloy wheels.

Deep lips in the rear combined with a perfect custom wheels fitment under the front fenders make Roderick Luxury Wheels your choice. Available in either Machined Face with Black or Silver accents ? these custom rims styles accentuate the look of your vehicle with just the right amount of style and function
Rohana wheel lineup sizes are 18? to 22?, along with staggered widths as wide as 11?. Rohana rims offers stilish designed wheels for the luxury and performance vehicles, ranging from European, Domestic, and Japanese makes.
Rosso custom luxury wheels is dedicated to providing quality wheels for those who value excellence in a wheel and at a cost where it is affordable. Our inventory will be second to none and we will have the wheels you want in stock when you need them.

A luxury custom wheel brand that offers staggered wheels for vehicles around the globe. With popular sizes 20 and 22 inch rims, that are TPMS compatible and will fit most cars with performance break systems.

RPM Wheels are brought to you from Australia by Speedy Wheels. The 2005 RPM Wheels are created to meet the demands of the discriminating passenger and tuner car range. With hard to find colors such as bronze and white, RPM wheels have something for everybody.

Road Street Race Wheels. Road Series Wheels: Boasting a flat face, allowing for big brake upgrades and larger brake calipers 17? 18? 19? staggered, 20? staggered R701 (three finishes) and R702 (two finishes). Street Series Wheels: An upgrade in both lifestyle and design ? offers a mid-range face that will come standard for street design; Street will also sport a deeper concave face profile that works well with rear wheels; utilizes a flow-form manufacturing technique that takes a cast aluminum wheel and lightens it by 30 percent. Race Series Wheels: Higher technology, lighter weight, forged magnesium & aluminum with custom-built wheel options available --. Some of *RSRs race version will be manufactured in California and ready for delivery in 2015. Currently not available.

Ruff Racing gives you racing performance wheels with innovative styles and finishes. With exceptional designs and fitment, these wheels will be sure to enhance your vehicle appearance.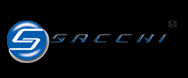 Sacchi rims deliver superb styling and excellent craftsmanship, deep styling and high quality, these alloy wheels represent a great selection of ION Alloy wheels.

Since 2003 Savini Custom Wheels set out to provide quality rims that allows clients to express their personalities through automotive culture. Performance Wheels, Luxury Wheels, Cast Wheels, Forged Wheels, 1-Piece Wheels, 2-Piece Wheels, 3-Piece Wheels. Fitments available for Acura, Aston Martin, Audi, Bentley, BMW, Bugatti, Cadillac, Chevrolet, Chrysler, Dodge, Ferrari, Ford, GMC, Honda, Hyundai, Infiniti, Jaguar, Jeep, Kia, Lamborghini, Land Rover, Lexus, Lincoln, Maserati, McLaren, Mercedes-Benz, Nissan, Pontiac, Porsche, Rolls-Royce, Tesla, Toyota, and Volkswagen.
Scarlet wheel is know for its red scarlet color. They came up with this simple, elegant and original wheel line.

Scorpion Off Road Wheels started sales in 2001. With ggressive looks that tend to appeal to off-road car enthusiasts, their custom wheels are elegant and classy.

Sevizia rims is also part of the Direct Wheel family that is known for Forza, Sevizia and V-Racing wheel brands. Sevizia is know for specialize in niche colores like: chrome, black machining and matte black wheels.
Shift Wheels by its parent company STRADA is the top of line for tuner look with sizes and offsets that give a wide stance that imports and small american roadsters are looking for.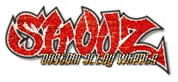 Shooz wheels are your one stop vendor if you are looking for chrome, full face wheels. They have been in the industry for years and keep their wheel styles to a minimum. Shooz simply just finds ways to reduce their pricing while increasing the overall quality of their products.
Sovrano custom wheels are specifically made for luxury cars and SUVs. These custom rims are availble in machined faced trimmed with black or chrome finishes. Make a bold statement on the road when you sport Sovrano custom wheels.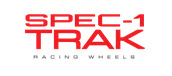 Spec 1 Track is a tunner brand specialized on Honda Civic custom wheels, Spec-1 can also look great on all mid-size passenger vehicles.

Spec-1 racing rims are known for amazing looks and finish perfection. Specialized on Honda Civic rims, Spec-1 can also look great on all mid-size passenger vehicles.

Speedy Wheels is advanced wheel technology. Founded in Australia, Speedy Wheels are now available in the USA though rimsdealer, their largest US distributor. Speedy wheels offers full range of tuner and luxury wheels starting with its super-lightweight 15? racing wheels.

With 14 years of experience in the wheel manufacturing industry, Stance wheels strives to create new and unique designs. Available from 15- 20 wheels in a wide range of widths and offsets. Stance wheels will push the limits on fitment ,colors, and styles for 2011. All stance wheels are made to pass rigorous testing. The wheels are engineered to be light and strong , to give the vehicle better response on the road. So if you?re looking for a great ride, as well as a new unique style and flush fitment then order your new set of Stance wheels today.

Brand specialize in custom fitments for hot rods, specialty cars, muscle cars, SUVs, and trucks. Also stock a huge selection of hard-to-find nostalgia wheels, hubcaps, beauty rings and knock-offs.
Starr Alloy Wheel prides itself on having some of the industry?s most cutting edge styles in a variety of finishes in sizes ranging from 17?- 32? inch rims.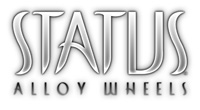 Status Wheels are your first-class ticket to high-end style and envious attention. Making no compromises, these status symbols offer you unmatched quality, design, and performance.

Strada custom rims has risen to become one of the wheels industry leaders in creating innovative styles unique one piece aftermarket wheels for cars, trucks and SUV's. Strada Wheels is one of the first custom rims companies to create custom colored vinyl finish to accent the custom wheels.

Strada is very popular among custom wheels enthusiasts and now have a great line of wheel replicas on your favorite style. Available in 18 to 28 inches for cars, suvs and trucks.

Symbolic Wheels are engineered with the luxury tuner in mind. Symbolic Luxury Wheels have been redefining style all of the country since they first hit the scene with their deep Gloss Black and rich Chrome wheels. It?s no wonder many of today?s biggest starts sport Symbolic 1-piece or 3-piece wheels for their trucks, SUV?s, and cars.
Team Dynamics wheels are manufactured by Rimstock Plc, the largest wheel manufacturer in the United Kingdom. Rimstock Plc supply product for the original equipment, aftermarket and motorsport arenas. Whether it be large scale production or one off concept car prototypes Rimstock R&D and design facility offer unrivalled reaction time and speed of delivery with innovative concepts.

Tenzo R Wheels are one of the top manufacturers of tuner wheels on the market today. Tenzo has been around for years creating new lightweight designs in 15-18? for FWD cars. Now Tenzo also carries staggered deep dish racing fitments for today?s sports cars such as the G35 and 350z. Tenzo has succeeded because they are dedicated to satisfying the true street tuners with pure race designs.

Tezzen Wheels are full bling chrome wheels. The Tezzen wheel line is a true custom wheel line with designs that are all new and original. Every one of the chrome rims is design is created to give the most chrome effect possible. With designs lik the Tezzen Sonic, Tezzen Razor, Tezzen T-5, and Tezzen T-10, Tezzen rims are a true custom wheels line that breaks the mold and brings really exciting chrome wheels to the market. Tezzen wheels are available in 17 inch wheels to 24 inch wheels. Tezzen also has a good number of off-road wheels that are also custom and chrome. If you want a set of custom rims that will stand out, then Tezzen Wheels are the only choice for your chrome rims.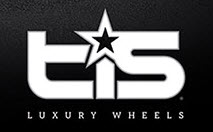 With the best loooking custom wheels for trucks and off road vehicles. TIS has amazing chroms and black wheels with state of the art finish.
Tork Wheels are the only staggered wheels on the market with Chrome Stainless Steel Lip Tecnology. Manufactured under the same patent as R-1 Racing, Tork Wheels use the same proven quality techniques R-1 Racing has five years.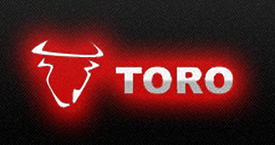 They are commited to provide the best aluminum wheels to the customers. Toro wheels are inspired by a few industry leaders.
Touren custom rims deliver superb styling and excellent craftsmanship, deep styling and high quality, these alloy wheels represent a great selection of ION Alloy wheels.
TRAKLite rims exceed strict OEM factory specificationss, have a rigorous quality control program, and all rims are tested to meet industry standards, and specifications.
TSW alloy wheels are born of a rich racing heritage. Founded by a former Formula One racing driver, TSW has been involved in motor racing around the globe for over thirty years. Our involvement has ranged from the grueling 24-hour Le Mans to Touring Cars to Spec Miata.
Tuff All Terrain rims are made for offroad enthusiasts. They offer 4x4 (off road) wheels to fit Jeeps, Ford Trucks, Chevy Trucks, Dodge Trucks, Toyota Trucks, Nissan Trucks and more.

Tuner wheels mean business. Offering a full lineup of tuner wheels from the Intimidator, to the Padrone. No chrome here, just painted wheels. Tuner wheels will compliment any tuner car from Honda, to Volkswagen.
Tyfun wheels have mastered the art of chrome finishing. All their wheels are chrome with a sleek exotic look. Tyfun wheels will definitely change the appearance of your vehicle. Once you install these chrome pieces of art, the compliments you will be receiving can be quite overwhelming. Browse our selection with caution.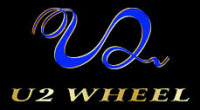 U2 Wheel is a leader in the manufacturing and distribution of high performance wheels for cars, trucks and SUVs. Even though 10 years in the market might not sound like a lot compared to other manufactures, yet U2 offers wheel styles for most performance, luxury vehicles and sport truck applications in sizes ranging from 17 to 26 in diameter. They have it all and rimsdealer carries it.
For over 20 years, Ultra Wheel Co. has been producing custom wheels for cars, trucks and SUVs. Ultra Wheels vary in size from 14 to 26 inches and come in over 50 different styles for even the most discriminating buyer to choose from. Quality through technology, state-of-the-art tooling, leading-edge design and the latest manufacturing methods.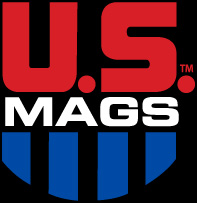 Since 1960, Us Mags Wheels and Rims, founded by legends Parnelli Jones and Art Hale Sr, deliver iconic wheels for muscle cars or hot rods.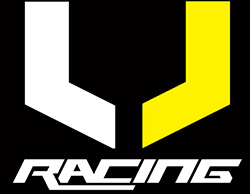 V-ROCK is designed for off road vehicles and SUV's to carry wheels with bold in styles; strength in quality. Providing top quality wheels and accessories has been the tradition of the company since 1981. Quality is embedded into every working procedure and built into every employee?s working habit; the pursuit of excellent quality is a company culture. Our commitment to excellence is achieved by having dedicated experts working as a team in the pursuit of top of the line quality products.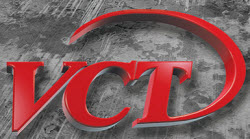 With sizes ranging from 17?-30? and our unique inserted wheel packages, your wheel needs will be met with both style and class and fitments.

Veloche custom rims deliver superb styling and excellent craftsmanship, deep styling and high quality, these alloy wheels represent a great selection of ION Alloy wheels.

Specializing in 5 spoke and 6 spoke chrome rims, Velocity wheels are a great buy for anyone looking for a great rim at affordable prices. Velocity's are a high demand wheel due to the low pricing and quality chrome finishes. rimsdealer is the number one supplier for Velocity.

Velox Performance was conceived in part to accomplish and provide automotive enthusiasts with aesthetically appealing accessories. Velox understands that automotive enthusiasts have taken the individualization of their vehicles as necessary step to represent their unique styles and tastes. Velox caters to the discerning individual who desires to distinguish themselves from the norm. Whether you may have a import car, domestic car, or SUV, Velox can accessorize and allow your individual expression to be fully realized!
Venice luxury alloy rims are made for perfection. Target for big wheels, most Venice rims are above 20?. With amazing looks on Chrome, Machined and Black.

Venti Plus Wheels - We have 3 pages of Venti Rims and Venti Wheels selections. Styling is what Venti Wheels is all about. Value priced sleek styling makes Venti Wheels an excellent choice. We have sizing from 17 inch through 22 inch. Venti Wheels at wholesale prices!
Verde has a visionary plan. They have strategically dominated the wheel market with their strong approach towards design, fine materials, and adopting to the latest equipment available to manufacture wheels these days. Verde is the way to go if you are looking for chrome rims, black rims, or gunmetal rims. rimsdealer is your source for Verde rims.
Versante alloy rims have amazing strength and lightweight at the same time. Versante wheels are very unique and known for affordable prices. It works great on passenger cars and small trucks.
Vertini wheels is bringing a collection of wheels primarily in a machined finish. Their Multi spoke wheel designs such as the Vertini Sicilian, Fashion, and the Milano, will give your vehicle that luxurious look one would die for. Vertini wheels has been in the wheel industry for some time and produce only the highest quality rim for car enthusiasts.
Victor Equipment Wheels was created for the sole purpose of making Porsche Wheels. When it comes to matching the fine German engineering that you will find in your Porsche, you need a wheel to match. That wheel is Victor Equipment. If you are looking for Porsche 911 wheels, Porsche Cayman wheels, Porsche Boxster wheels or Porsche Cayenne wheels, Victor Equipment has the perfect Porsche wheel for you.

Viscera rims are sure to be a very glamorous wheel. Chrome rims, 5 Spoke chrome rims, and 6 spoke chrome rims, is what they specialize in. These bad boys will give your vehicle the appearance you are after.

They have over 38 years of experience delivering the finest custom rims. Their wheels are available in phantom chrome, protective clear coat and more. The Milanni brand of custom wheels from Vision Wheel represents the hottest trends in custom chrome wheels for cars, trucks and SUVs.

Jus as the name implies, Voodoo Wheels will cast a spell over you with our unique designs and our attention to detail. You can even say that we have a little bit of magic in every VooDoo Wheel that we make.
V?xx rims has been an asset to the wheel industry. Offering chrome wheels, flat (matte/satin) painted wheels, gloss painted wheels, and fully machined wheels. V?xx? offers a wide range of sizes from 12? to 22? to help retailers and distributors meet the needs of the ever-growing, forever-changing, aftermarket custom wheel industry.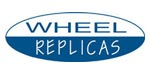 Wheel Replicas is the leading manufacture for OEM style wheels for Mustang, Corvette, and Camaro. It's amazing how this company can produce such high quality wheels at a competitive price. If you are looking for OEM style wheels for your vehicle, then Wheel Replicas is just for you.

If you are serious about your off road vehicle, Worx Allow custom wheels is your choice! Wheels for trucks, jeeps, SUV, CUV and off road enthusiasts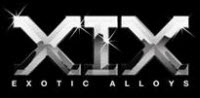 XIX Exotic Alloys markets wheels with only one objective and that is to offer custom wheels that project superior performance, durability, and quality. Having the brand conceptualized in USA, and trusted worldwide since its inception in 2000, these wheels are available in major cities of the world.
XO Luxury Wheels is a luxury brand focusing on the most sophisticated client, The XO rims comes in 20 and 22 inche car-specific staggered fitments with multiple concaved wheel designs that fit vehicle offset ranges from +15 all the way up to +55.

Xtatik wheels are a Miami based rim manufacture. Xtatik rims main thought concept is to provide safety to their end users. Using low pressure casting, this rim manufacture produces top notch very sturdy wheels. Xtatik and rimsdealer are local to each other, so turnaround times on Xtatik wheels is very fast.

Xtreme rims are designed and engineered to deliver the styles and performance to pace with few who live to feel live through their flesh and bones.

XXR has been around for more than 30 years in the wheel industry. Producing more than 2.4 million wheels a year, there is no question why XXR is on top. rimsdealer and XXR have build a great relationship over time and we are currently one of their biggest distributors for XXR rims. Buy with confidence
Zenetti wheels is a new line of rim that is being used by some of the most popular skateboarders in the nation. Breaking through the wheel market with 6 styles to choose from, they have proven to be an effective competitor in the industry. Let rimsdealer be your direct source for Zenetti.
---
---
---
Copyright 2008 - 2023 © RimsDealer.com, INC. All rights reserved. Development and SEO by HighTechWeb, INC.