About: Dale Earnhardt Jr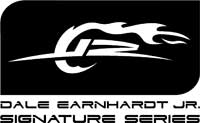 When American Racing approached Dale Earnhardt Jr about starting his signature wheel line, they were excited about the abilities his creative mind brought to the table. Dale Earnhardt Jr Wheels such as the HUSTLER, KILLER, OCTANE, and CANNON, hold an exceptional look that can only be created with a mind of a professional nascar driver. If Dale puts his name on it, we can safely say these wheels are top quality and improve overall performance.
There are no products for this brands.
---
---
---
Copyright 2008 - 2023 © RimsDealer.com, INC. All rights reserved. Development and SEO by HighTechWeb, INC.