About: KOKO KUTURE Wheels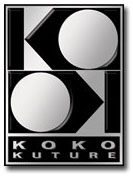 The Koko Kuture Bezel system consists of a system of 7 interchangeable, colored ABD plastic bezels that attach to the lip of the wheels. This allows wheel enthusiast to change the color of the lip of their wheels in minutes. The Koko kuture bezels are available for most Giovanna, Gianelle, Giovanna Forged, DBLG, and Koko Kuture wheels.
Showing results 1 to 18 of 18
Showing results 1 to 18 of 18
---
---
---
Copyright 2008 - 2019 © RimsDealer.com, INC. All rights reserved. Development and SEO by HighTechWeb, INC.